GM pushes diversity initiatives with new performance metrics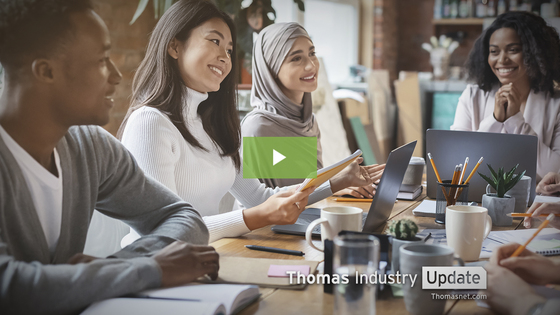 Welcome to Thomas Insights – every day we post the latest news and analysis to keep our readers up to date with what's happening in the industry. Sign up here to receive the best stories of the day straight to your inbox.
On Monday March 8, 2021, General Motors announced its intention to join the Gender & Diversity KPI Alliance as part of its commitment to inclusion in the workplace.
When the company signed on to the initiative, it pledged to adhere to three key performance indicators (KPIs) to improve diversity within the automaker's operations.
KPIs will measure:
1. Percentage of representation on the GM board of directors
2. Percentage of representation by employee category
3. Equal pay: the pay ratio by category of employees (for equal work, equal pay)
The measures are based on information from the World Economic Forum International Business Council, the Global Reporting Initiative and other advocates.
GM is a recognized advocate for gender equity in the workplace. It was included in the Bloomberg 2021 Gender Equality Index and ranked number 28 in the Forbes Just 100 list of "doing well by America" ​​companies – Microsoft took first place on this one.
In a statement, Kristen Siemen, GM's vice president of sustainable workplaces, head of sustainability and a member of the Catalyst advisory board, said diversity creates a stronger workforce and fosters innovative thinking.
Founded in 1962, Catalyst is a nonprofit organization that works with over 800 companies to accelerate women into leadership roles.
Siemens will replace Dane Parker, who has decided to retire on February 25, 2021, but will remain with the company until May 1, 2021.
By measuring diversity, the hope is that GM will take the necessary steps to drive change within the organization.
According to GM's Diversity and Inclusion report, GM has 173,000 employees worldwide. Globally, about 30% (28.3%) of the workforce are women, but only 12.3% of the North American workforce is made up of women. However, women make up 55 percent of GM's board of directors.
Image credit: iStock
Steel and metals supply trends on the rise amid tariff talks
Next story »
More Commerce and Industry