Persistent issues causing delays in PPP loan approval: business groups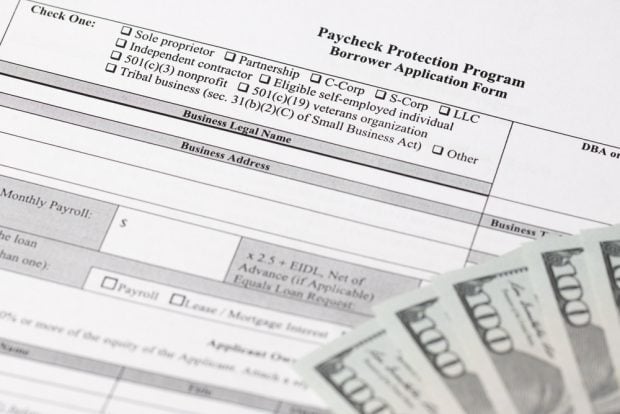 The reinvigorated paycheck protection program continues to face challenges preventing small businesses from getting the help they need so badly, trade groups representing credit unions and accountants said this week.
"CUNA member credit unions continue to face a slow approval process," Lance Noggle, senior director of advocacy and advisory for the business group, told the Small Business Administration this week.
NAFCU also noted problems with the program. "We've heard that the loan forgiveness process still needs administrative simplification and that there has been an inconsistency in the time the SBA takes to administer the forgiveness," wrote Brad Thaler, vice president. NAFCU Legislative Affairs, in a letter to the leadership. of the House small business committee this week.
The SBA currently manages the second cycle of PPP loans. The agency said as of Jan. 31, it had approved 891,044 loans during the second loan cycle. Nearly $ 73 billion in loans have been approved by 4,942 lenders, the agency said. At the same time as the SBA approves new loans, agency officials are still handling the loan cancellation process for loans made in the first round.
Noggle said CUNA members note several errors in the processing of loans by the SBA, including whether the borrower is alive or deceased, the number of employees an applicant may have, and whether a loan's first loan. borrower has been canceled.
Also, Noggle said, credit union employees say they were told there was a backlog of several weeks when they called the SBA about issues with the program.
The American Institute of Certified Public Accountants has also reported major problems with the second round of PPP loans. Borrowers are worried about delays in loan approval, Barry Melancon, group chairman and CEO, told the SBA this week.
"We also believe that broader communication from the SBA confirming that there is sufficient funding to support all Draw One and Draw Two loan applications, as well as clear communication that processing time could be of a to two weeks due to the increase in validation checks and exams, will significantly reduce anxiety with small businesses, "he said. He added that it would also be helpful for policy makers to indicate clearly there will be enough money to provide loans until the end of the program on March 31.