Social Savvy: How to Do a Social Media Audit and Why Business Owners Should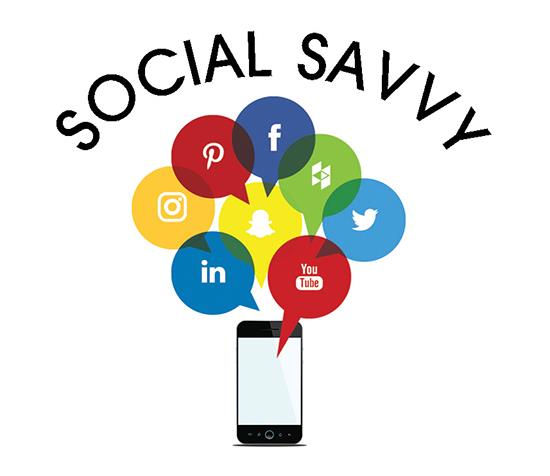 By Irene Williams
What is successful in your company's social media outreach campaigns and where could they use a boost? Conducting a social media audit allows a business owner to dig deeper into their program, gather insights and, if necessary, restructure their campaign to improve their response.
So when was the last time you did a comprehensive review of your social media marketing?
A. I have completed a full audit and made updates over the past three months.
B. It's been several months since I've looked at it.
C. It was so long ago, I can't remember.
D. Um, we're supposed to review this stuff?
If you answered "A", congratulations! Feel free to move on to another article in this magazine and come back to this information at another time. If you answered 'B', 'C' or 'D', sit back and prepare to take some notes as I walk you through how and why a social media audit for your business.
Social media marketing is like a powerful yet ever-changing engine that can work in support of your business goals. For best results, you should never put it on cruise control, and you should regularly go under the hood for maintenance to make sure it's running optimally. I suggest at least quarterly for social media marketing reviews, supported by near-daily observation and adjustments by a designated team member.
There are a few key reasons why staying on top of your social media efforts is essential.
• Social media marketing is frontline customer communication. By nature, it is a barrier-free point of contact for those with whom you need to do business. It's a big deal that deserves your constant and smart attention to make sure you're effectively representing your brand and connecting with customers.
• We are in the midst of constant changes put in place by the owners of social platforms, and these changes often require us to pivot our content and our strategies. If you haven't audited your content and strategies in months, you're probably way behind because this material is changing all the time.
• As a business owner, you need the information provided by your social profiles to better understand your market(s) and the mindset of your customers. You run a digital-age business in a tech-driven economy where content is the currency.
Have I convinced you that social media audits are important? Good! Let's dive into it.
Note: In this article, I'm only focusing on organic social content. For many businesses, paid social media programs and ads are vital to measurable success. The good news is that data gathered from organic content can inform paid strategies, so keep that in mind along the way. Additionally, I focus on the most commonly offered native tracking information on major social media sites, namely Facebook, Instagram, and LinkedIn. There are many differences between platforms, so I've identified the main metrics you can likely find whenever you post. This article assumes that you have successfully set up business accounts or profiles on your social media sites. If you do not use commercial tools, you will not have access to tracking data.
DEVELOP A SOCIAL MEDIA STRATEGY
1. Review your profiles and posts through the lens of your business goals.
First things first: Conduct your review with your business goals in mind. This will help you see beyond the appeal of vanity metrics to discern whether content supports key performance indicators (KPIs). I always say it's better to have the attention of 50 people in the market to buy what you're selling than to have the fleeting affirmation of 5,000 passers-by.
2. Start the review with human intelligence.
It is a mistake to assume that digital data contains all the answers for social media marketing; you need to be present and practical to make the smartest plays. That's why I advise starting reviews with good old human intelligence.
Ideally, you or a designated team member will monitor and make adjustments to social media content almost daily: observing post engagement (likes, comments, shares) and responding, noting what is working well in order to reproduce, etc. In a quarterly or monthly journal, it helps to take some focused time to assess the success of recent publications. This will help you identify patterns in your posts' performance, determine with your own eyes what types of content have the most visual appeal, identify where messaging and branding can be improved – that kind things that the numbers in a report may not reveal.
3. Use native platform reporting.
Most social media platforms provide native data collection which is very helpful. Use their reporting dashboards to identify important stats for your business. Here's a quick list of some stats that I recommend you pay close attention to when reviewing, as they're often the most useful for making adjustments to ongoing tactics.
• Audience demographics: Are people seeing your content in the preferred geographic location? Are they in an age range that represents your most likely buyers? What is the gender breakdown of your audience, and does it match what you know about your customer targeting? (These data points will come in handy when you're ready to start serving ads, by the way.)
• Most active times: Note the days and times when your followers are most active on social profiles. I find the most useful statistic here is active hour of day by hour, as we can use this information to tell when to post to reach the most people.
• Top posts: This information is particularly useful to support your direct observations and evaluations, as described in point 2. Pay particular attention to the types of content in relation to performance. Do your videos perform better than static photos? On Instagram, are Reels or Stories becoming gangbusters on your standard newsfeed content?
• Profile Visits and Clicks to Email and Website: These action-oriented metrics reflect actual wins on social media. If you can get people to visit your profile, that's the first step to getting them to visit your website or send an email. Customer actions equal potential sales opportunities, so these stats carry weight.
Please don't focus on your follower count. Why? Above all, you should always prioritize quality over quantity in your marketing efforts. Second, social platforms are original entities with fluctuating and unpredictable algorithm changes; it would be an exercise in futility to try to play this game just to increase the numbers.
Similarly, "impressions" may be a less meaningful data point, although social reporting still includes it because these numbers are often nice and big, but they don't necessarily move your KPI needles and address quality rather than quantity. Standard.
4. Integrate other sources for a complete perspective.
Beyond native metrics, I recommend integrating data from other sources to provide a more meaningful perspective for your social reporting. More importantly, I advise using Google Analytics to discern the influence of social media on your website traffic. With Google Analytics, you will be able to see which social platform is the best driver of traffic to your site, sometimes very surprising information, and then get insights into visitor journeys through your pages. When you apply the aforementioned human intelligence to these analytics, you're on your way to taking some really smart action not just with your social media, but with your website content as well.
There are many other third-party sources that collect and provide reports on your social media activity. Most of them are subscription-based and offer more features beyond data collection (like automated scheduling). They may be worth the cost depending on your business goals and the social platforms you use the most. Some examples for your reference are Sprout Social, Hootsuite, Sprinklr, Falcon.io, Cision, Sked, Later, and Buffer.
5. Make updates based on your audit!
I put an exclamation mark on this for a reason – action is needed for any of these reports to mean anything. It is misleading to say that knowledge is power. Knowledge is only powerful when we do something with what we have learned. Data is inert numbers in a spreadsheet. It takes application to make them meaningful in support of your business goals.
One of the things I appreciate about social media marketing is its immediacy. We publish content, get feedback quickly from subscribers, and can move forward based on that commitment – ​​no weeks of waiting for results to come in before knowing what to do. While the focused critiques I've covered here are important, it's the everyday, thoughtful, and intentional use of social media to truly connect with people that makes the difference.
Copyright 2021 Floor Focus