The pandemic weakened the ability to fight corruption in Latin America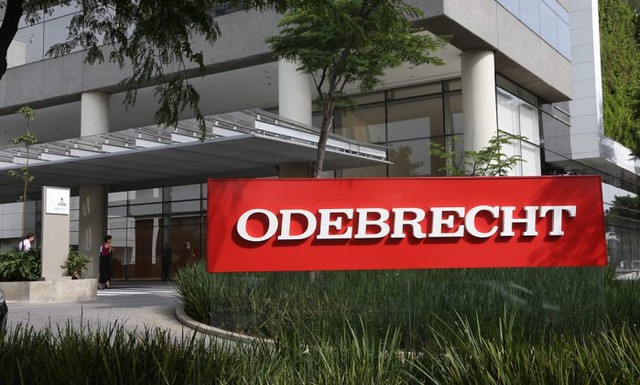 Latin America has become weaker against corruption in the wake of the coronavirus pandemic, according to a new report that shows the pressure on public and private resources across the region has led to more opportunities for corruption.
These findings came from The 2021 Anti-Corruption Capacity Index published this week by the Americas Society / Council of the Americas (AS / COA) and advisory group Control Risks. This is the third annual edition of the index which measures 15 Latin American countries and their effectiveness in preventing corrupt practices.
The region's ability to fight corruption has declined overall, especially in the two largest Latin American countries, Mexico and Brazil.
"Efforts to fight corruption are needed more in 2021 than ever before … With governments under increasing financial pressure and health systems in many countries severely weakened, the pernicious effects of corruption on society are magnified," we read in the report.
While governments in the region must focus on emergency spending and vaccine allocations, the report notes that these countries have in many cases not had the oversight to make sure the money is going. in the right places.
The index ranks Venezuela, Bolivia and Guatemala among the top three countries currently least effective in fighting corruption. Uruguay, Chile and Costa Rica rank among the best in the region at deterring corruption.
The index derives its results from more than a dozen variables, including judicial independence, the strength of anti-corruption agencies and the number of resources available to fight white-collar crime. The index covers 15 major countries, or 95 percent of Latin America's gross domestic product (GDP).
For the third year in a row, Brazil's score takes a hit. President Jair Bolsonaro's reshuffle of its staff has led to close allies who now lead the country's police force and prosecution. In addition, Bolosnaro ordered the end of the Lava Jato investigation into the vast corruption scandal that has affected all parts of Brazilian political leadership and business.
Venezuela got the worst marks from any of the 15 countries for the third year in a row. The report noted a decline in independent institutions under the government of President Nicolás Maduro. At the turn of the year, Maduro and his allies consolidated power through the National Assembly, with the vast majority of opposition parties and candidates refusing to participate in the elections.
"Maduro's dictatorship has seen a steady decline in its legal capacity since 2019, with particularly low scores for the independence of the judiciary, anti-corruption agencies and investigators. Reliable public information is not available and the government has not disclosed budget allocations or international donations to fight COVID-19, "the report said.
Michael has been a reporter covering Latin America since 2014. He has lived and worked in Costa Rica, Colombia and Mexico. His work in the region has been published in The Guardian, The Associated Press and Vice.